Allan Kaprow 18 Happenings in six parts [re-doing]
Saturday November 10th, 2007 at 4pm
Brooklyn New York, Deitch Studios
Performa 2007
Jessica Higgins
photos:

Geoffrey Hendricks
Red, Green, Yellow re-do Poem
Hannah mentioned afterwards that Allan had finally given permission to redo these happenings before passing away. Geoff Hendricks recalled the 1958 original.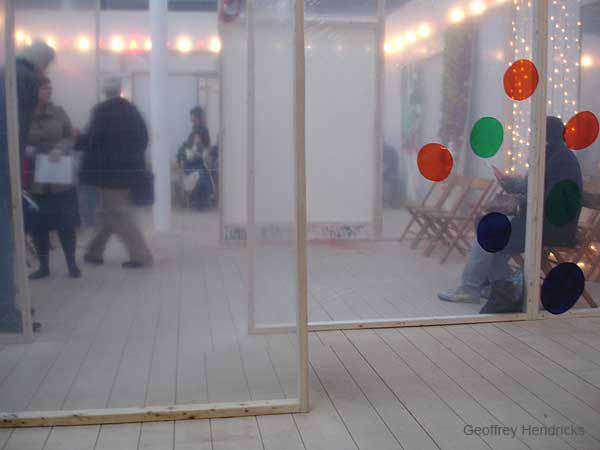 The apple panel appears as shrine, precision and messiness recalling Allan's reproduced structure of Mondrian, master of Shapiro graduate studies…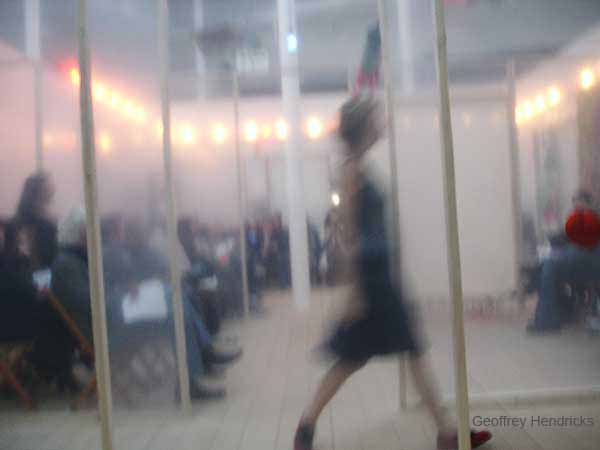 Innovation and rebellion…. Structural
Obtuse voices of the 60's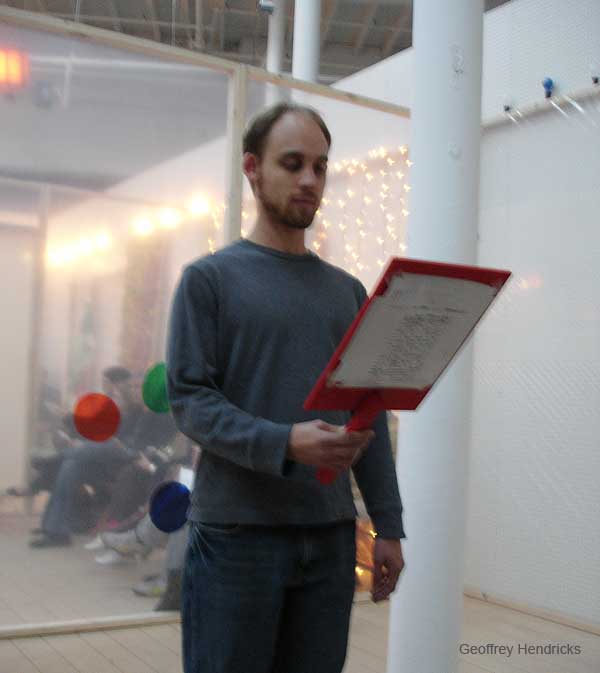 It's never the same as I keep referring to my Red, Green, Yellow ticket hand written with directions, seeing through to the other rooms as others refer to their own tickets, familiar and unfamiliar faces. We have our directions.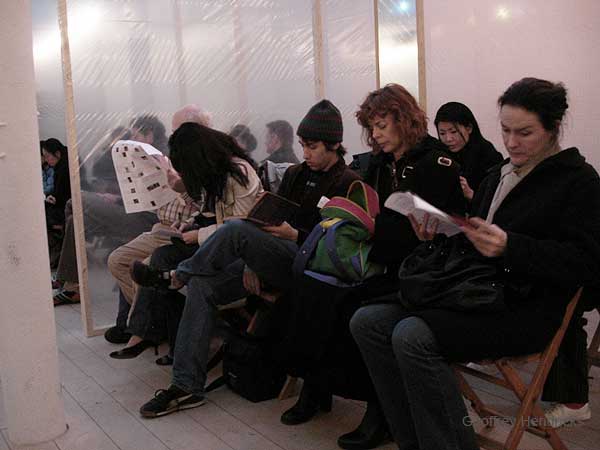 Grid like motions, music and poetry a site loosely and concisely containing translucent squares, and windows on the ceiling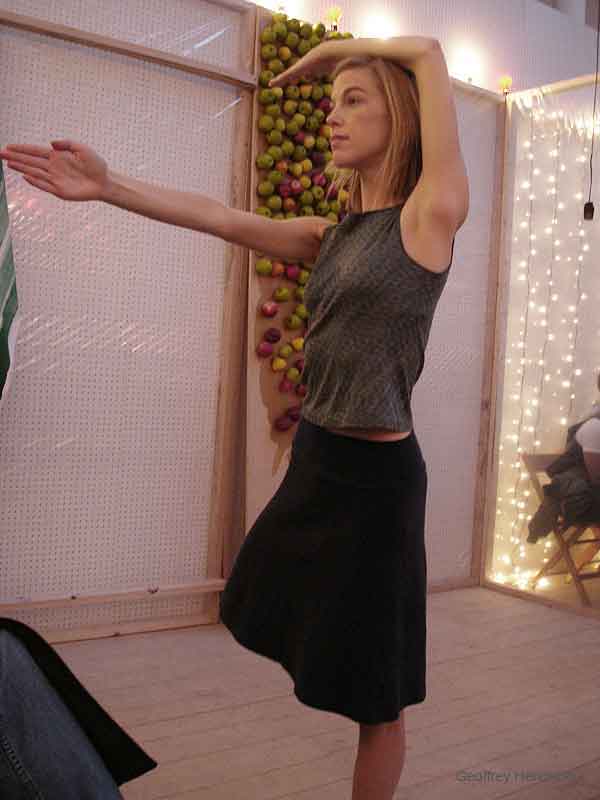 Walking squares, 3 performers read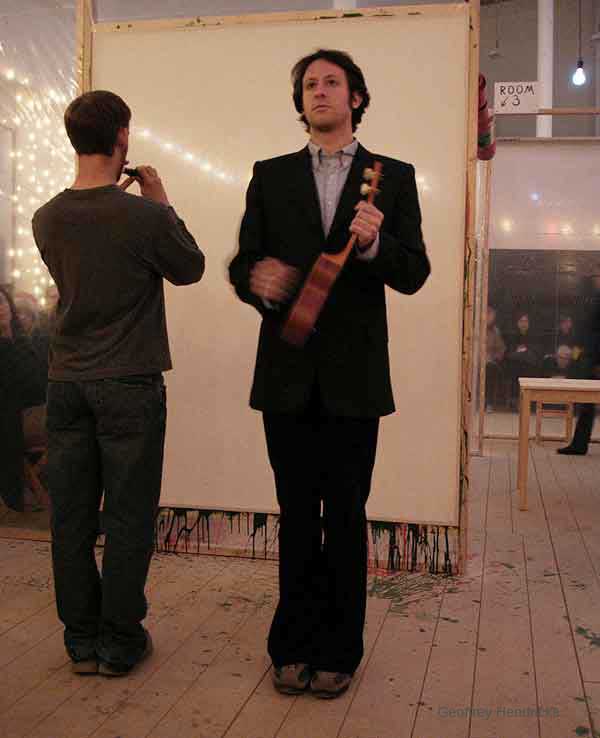 Through translucent plastic 2 red scrolls, 2 green scrolls . . . writing 'the any for hop' 'just a this'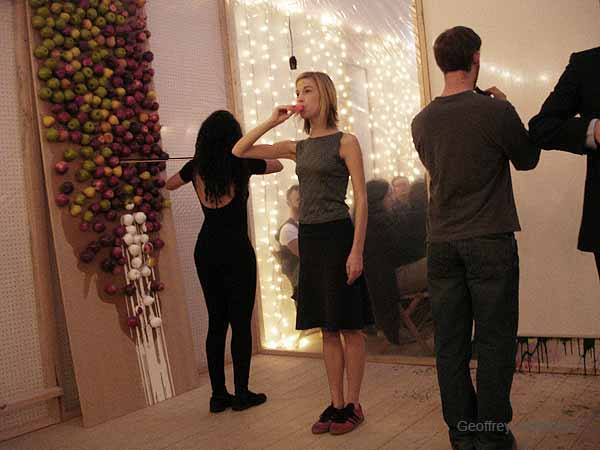 Painting on translucent canvas both sides simultaneously . . . room six Cartesian slide projections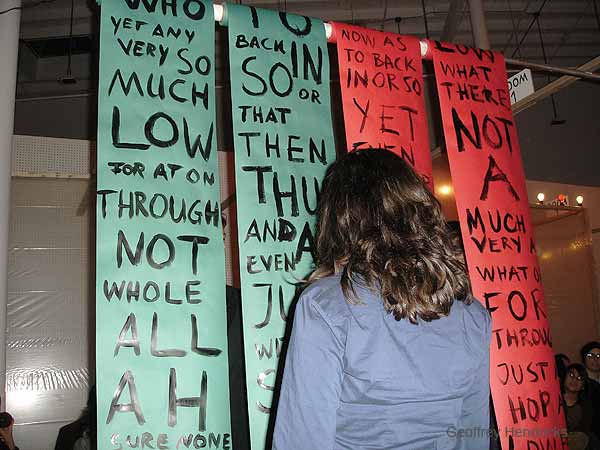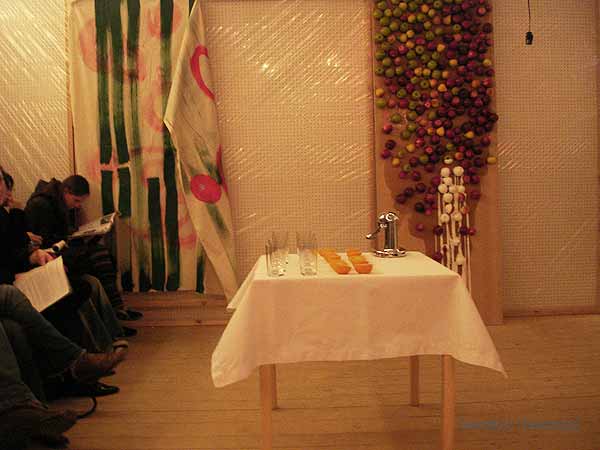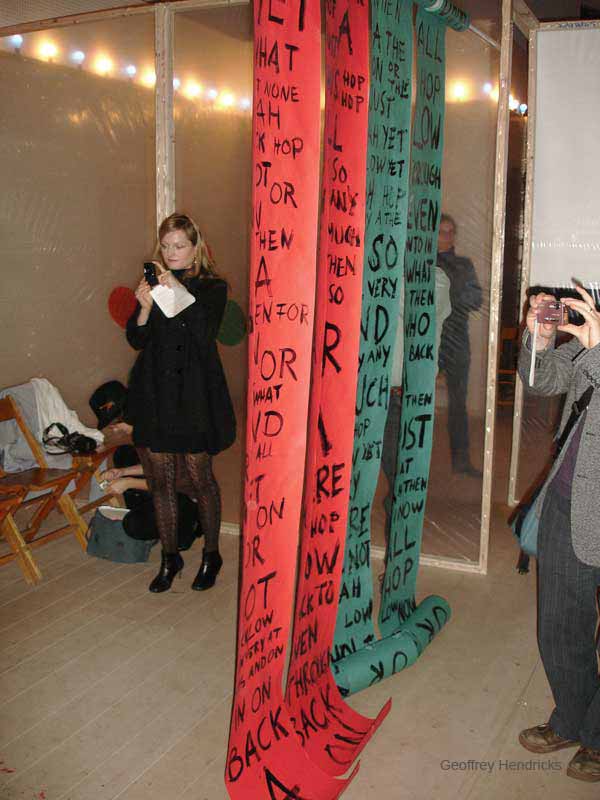 Geoff's voice transports us as Allan is reflected back to me