Tuesday, July 5th, 2011
VENICE RADIATES:
La Biennale di Venezia 2011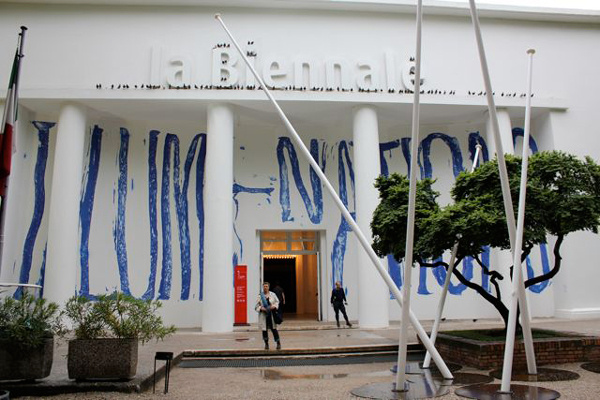 Josh Smith (below), Maurizio Cattelan (pigeons in signage above) and Latifa Echakhch (front)
'If you want to do something new, you have to look at the past.'
- Mauro Zennaro, typeface and visual identity designer, Rome June 2011
by Erika Knerr
The 2011 Venice Biennale orchestrated by Bice Curiger is titled ILLUMInations.  The selection of Ms Curiger jettisons an exhibition and catalogue that is both "evocative and stringent," to use her descriptive words. ILLUMInations is evocative of a wide range of allusions spanning centuries. She does this by including Tintoretto as an artist in her exhibition, building the show thematically around three of his major late works.  The Stealing of the Dead Body of St Mark 1562-66, and the Creation of the Animals, 1550-53 are temporarily on loan from their long time home in the Gallerie dell'Accademia, and the Last Supper, 1592-94, from the San Giorgio Maggiore Basilica.
The president of the Venice Biennale Foundation, Poalo Baratta's curious praise of Curiger is that her "strict capacity for selection and her great faith in that mysterious goddess quality evokes an expansive eagles eye view on the global scene at the moment."  In the emphasis on looking back, in order to make a leap forward, there is a sense of taking back the wild horses reins. There is a nod to the decades of anti art's distractions and rejections, while she rolls out a crisp dawn to a wider view of our future, one giddy with a thoughtful, grounded, profound "taking the bull by the horns" bravura.  OR perhaps it is a provocation to a collective spirit. We feel a call to our ancestors to whisper their secrets to us in the wind, and the concurrence of the momentous historical shifts moving throughout the Middle East and Asia today.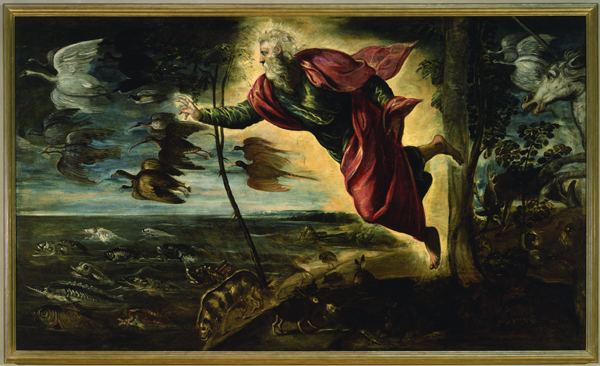 Tintorettto, Creation of the Animals, 1550-53
So how did the artists in Illuminations feel about showing with Tintorettto?  I love that Bice Curiger took seven paragraphs of her catalogue essay to discuss Tintorretto. She questions border zones on a number of levels, finding ways to brilliantly perch the show at the intersection between the early historical masters and modernity. She erases taboos that have culturally fragmented us allowing us to move seamlessly between and across the borders of time, modalities, belief systems and national identities, while emphatically defending the values of the Enlightenment.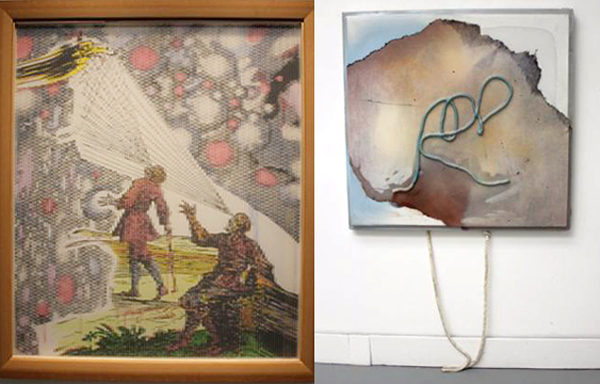 Sigmar Polke (left) and Seth Price (right)
Therefore by looking at fragmented identities one is able to witness the possibility of a more far-reaching cultural wholeness as a global collective. In looking back she also incorporated and recycled works previously shown in past national pavilions of prior biennales into Illuminations.  Maurizio Cattelan's stuffed pigeons were regestured, as well as the choice to include Sigmar Polke's work shown also in the 1986 German Pavilion.
Bruno Jakob is an artist to look more closely at, who shared the opening room with Tintoretto. One of his "Invisible Paintings," that he paints with water, steam or pure telepathy is showing in the same room guarded by Italian security that are protecting the three Tintoretto's that grace the walls of the Giardini.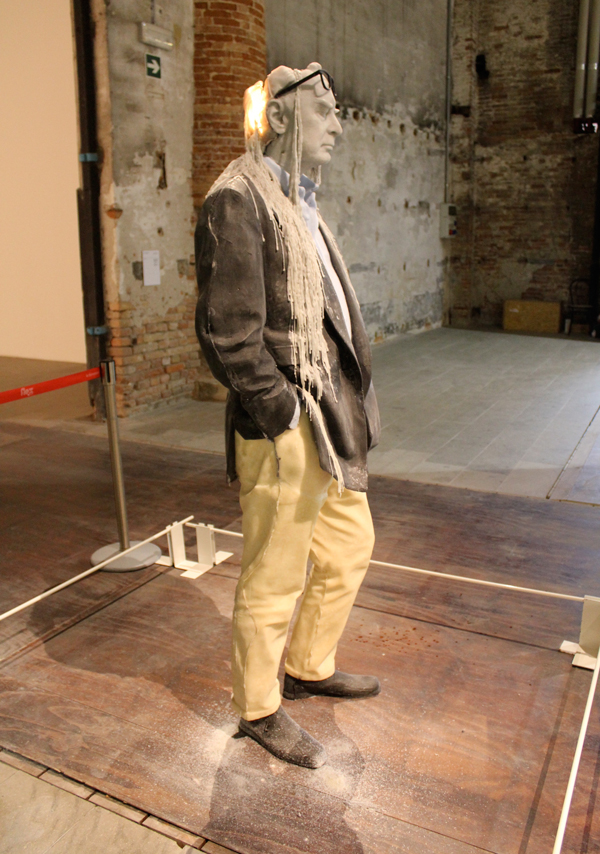 Urs Fischer
A showstopper and one of my favorite works from Illuminations is Urs Fischer's monumental candles installed in the Arsenale. The candles gradually burn down throughout the run of the exhibition echoing his previous sculpture of three women as life-size candles from 2004.  He recreated by digital cast the well-known "Rape of the Sabine Women" (1582) by Giambologna.   It's interesting that he chose the abduction of the women of Sabina as subject as they are said to be the "Mother of Rome." The story goes that seven centuries before Christ, Romulus founded Rome and invited all the male criminals, rogues and rascals to live in Rome.  They needed women, so they kidnapped many women from Sabina, hence the creation myth of the Roman Empire.  There is a repurposing of the classics here that successfully form a contemporary voice to communicate with.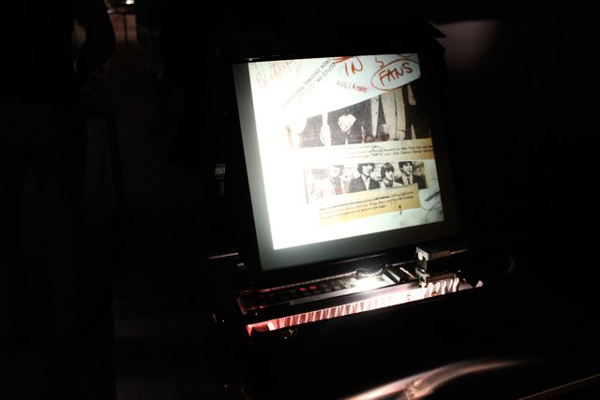 Elisabetta Benassi
Radiance is what is important in this years sprawl around the city of Venice.  Bice Curiger comes to Venice like a cultural warrior, comparing the importance of self-reflection in contemporary art to the "amen" in church. "Illuminations focuses on the core business of art"1  On this page are some examples of how the artists interpreted this theme.


Annette Kelm

Andro Wekua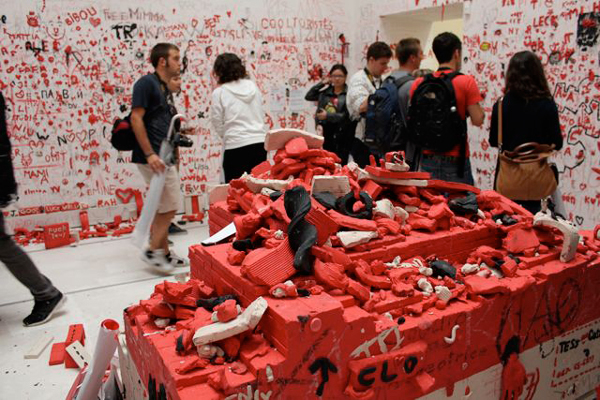 Norma Jean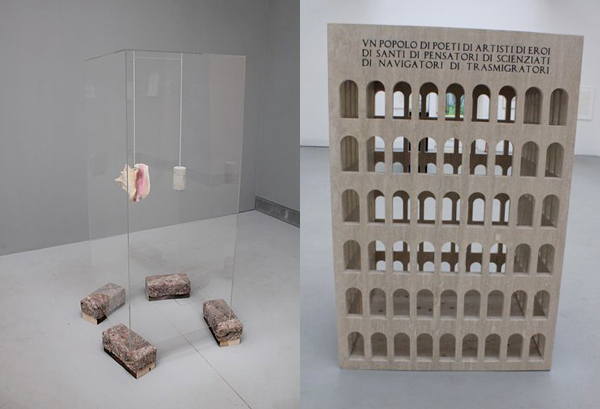 Karl Holmqvist and Gabriel Kuri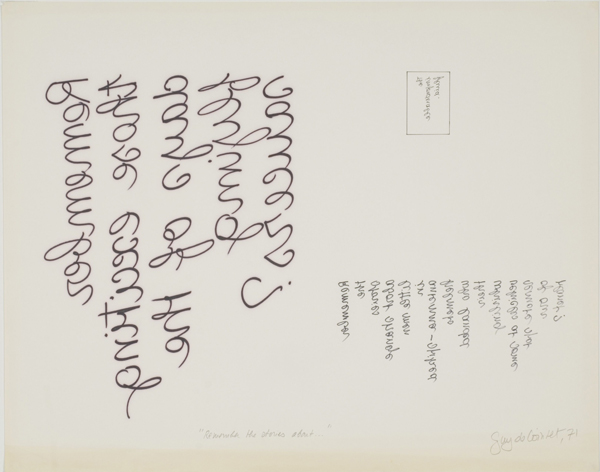 Guy de Cointet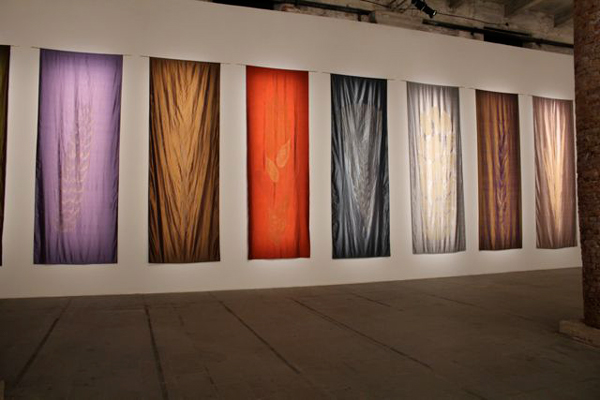 Giulia Piscitelli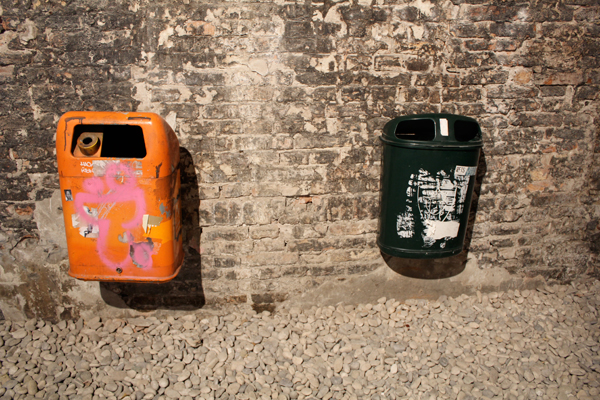 Klara Liden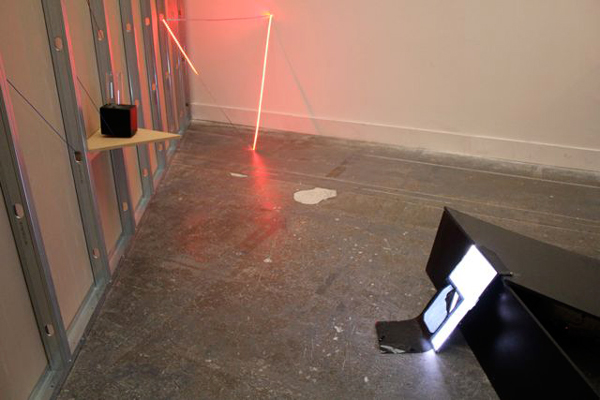 Haroon Mirza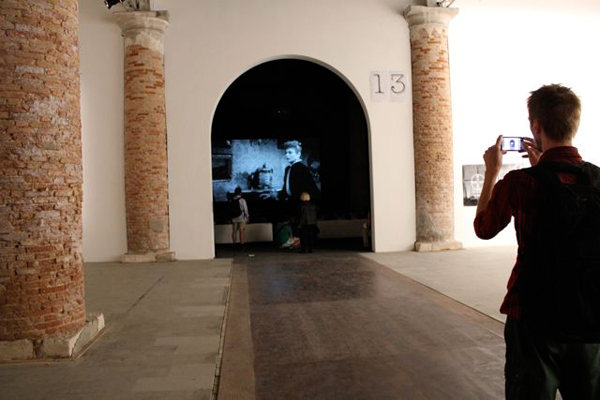 Christian Marclay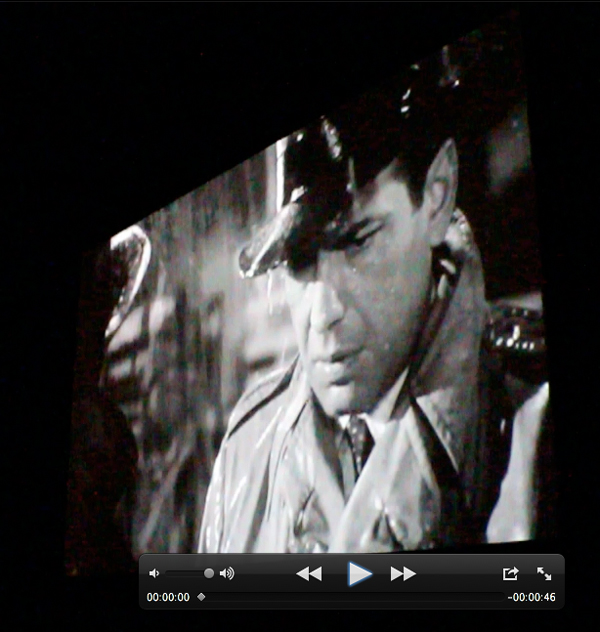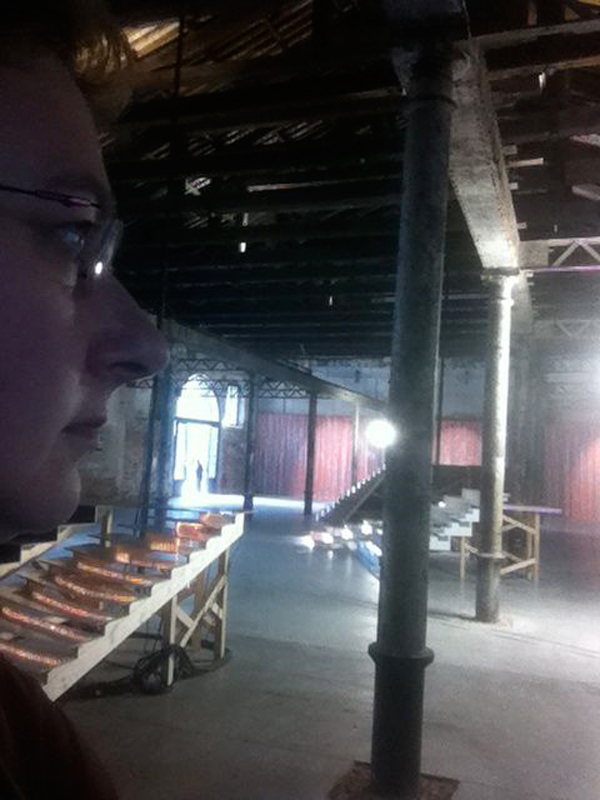 Monica Bonvicini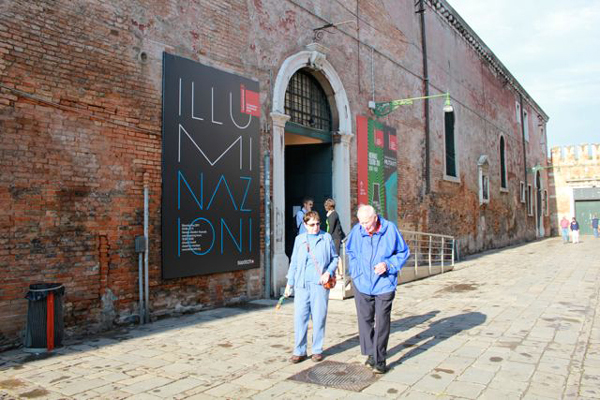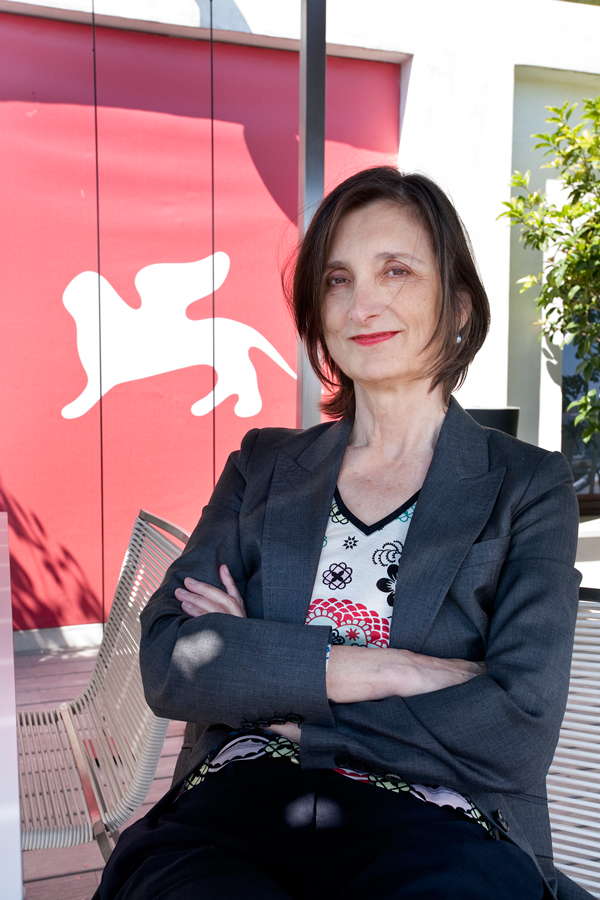 Bice Curiger, Director of 54th International Art Exhibition – la Biennale di Venezia. Photo: Francesco Galli.
Courtesy: la Biennale di Venezia.  All other photos : Erika Knerr.

A graduate of the University of Zurich, Bice Curiger is an art historian, critic and curator of exhibitions at an international level. Since 1993, she has been curator at the Zurich Kunsthaus, one of the most important museums in the world for modern and contemporary art.  Bice Curiger is co-founder and editor-in-chief of "Parkett", one of the most authoritative and innovative contemporary art magazines in the world, published in Zurich and New York since 1984. Since 2004, she has been publishing director of the "Tate etc" magazine produced by London's Tate Gallery. She is also the author of various publications and catalogues of contemporary art.

Erika Knerr was a 2011 participant in the SVA Master Design Workshop: Design History, Theory and Practice in Rome and Venice.  She is a conceptual artist working between graphic design, painting, writing, performance, and poetry.  She is publisher of New Observations magazine, a seminal art publication in New York that is currently being developed in a third incarnation with Artist Organized Art where she is Project Director/Managing Editor of Artist Organized Art's New Media Innovations Project. Erika Knerr is a graduate of Tyler School of Art (BFA) and the School of Visual Arts (MFA). Her work has been shown internationally in Italy, Poland, Spain, Israel, Wales and the US.
#permalink
posted by Erika Knerr: 7/05/11 10:31:10 PM