Devon Dikeou's "The Niney Chronicals"
Correspondent: artist Erika Knerr
December 1st – Feb. 10th 2008
at artMovingProjects
166 North 12th Street Brooklyn NY 11211 (between bedford and Berry Sts., Williamsburg)

Devon Dikeou gives us a long awaited dose of the sharp wit and literary humor that only Devon herself can zing out. While I searched the space for familiar faces the opening was packed with Devon's fans from far and near.
Click on aMP's blog site for more info
http://artmovingprojects.blogspot.com/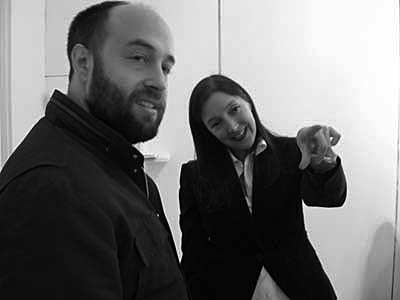 Devon points to Niney's bottled bath water while engaged with a
top
Chelsea
gallerist.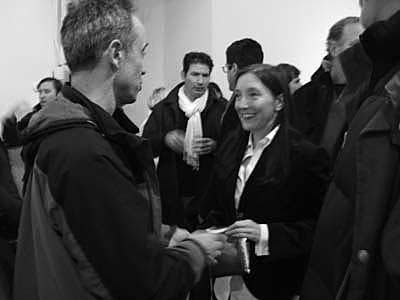 Artist and FAAN founder Adam Simon greets Devon with a card.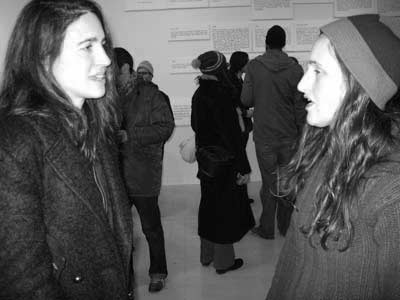 Artist Eva Mantel chats with aMP co-director Nancy Horowitz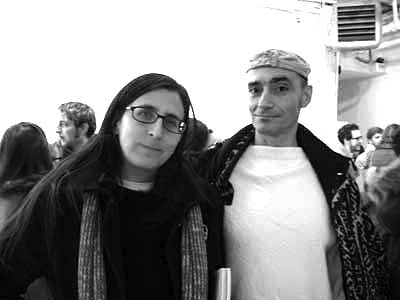 Artist & writer Shelley Marlow with AOA correspondent, artist Sante Scardillo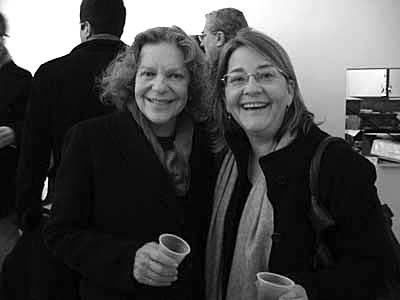 Artist Mary Obering with inside scoop on identity of "you know who" with
artworld transfugee Amanda Obering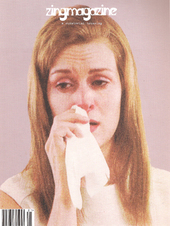 NEWS
ZINGMAGAZINE

ISSUE #21 2006-2007
HAS BEEN PUBLISHED.
Copies were available at the opening. Artist Organized Art likes

Zingmagazine

because it only comes out when it wants to. It has no need to bow to any periodic release schedule. This issue is thoughtful, edgy as always, and elegant. No borders, no boundaries, no reviews. 28 curatorial projects flow seamlessly from one to the next, layed out with over 300 pages of quality print. This is the biggest and best issue I've seen Devon put out yet. In it she says "Rather than remaining isolated and apart, either through an unaware and uninformed (or aware and informed) malaise, there is a need to commingle arenas." This "curatorial crossing" and collaborative, book-like magazine comes out sporadically, and now is the moment.