April 28th 2010
Re: AOA Features Author, Ted Mooney
From: Artist Organized Art
To: The Subscriber Email Address
Subscribe | Unsubscribe | Join us on Facebook or Google+
Artist Organized Art Features Author, Ted Mooney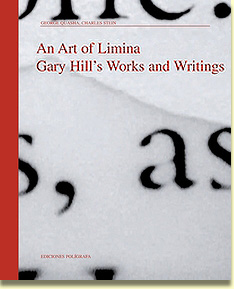 An Art of Limina
Gary Hill's Works and Writings


Text by


George Quasha & Charles Stein
Foreword by Lynne Cooke
Poligrafa

With 640 pages and more than 900 illustrations, it is the most comprehensive and in-depth treatment of Gary Hill's work to date, written in close connection with the artist, and offers an essential theoretical and scholarly frame for continuing study.
---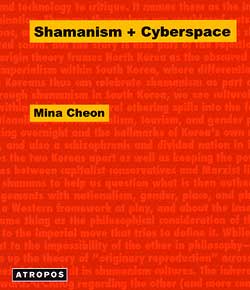 Shamanism + Cyberspace
by
Mina Cheon
Atropos Press
"Rereads new media theory and shamanism itself, specifically in South Korea. Perhaps most radically, it proposes a new theory of "media mourning" to help us see and hear shamanism colliding with contemporary media art worlds, collapsing time and space, updending gender and racial categories, and confounding the boundaries between East and West."
---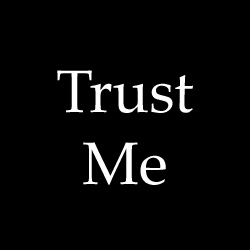 Trust Me
Gema Alava
Documented by
Jason Schmidt
Call For Participation
Gema Alava is inviting artists and general public to participate in her new project TRUST ME,to take place in New York City on May 14th, 2010. For TRUST ME, Alava will engage in one-on-one conversations with individuals by performing verbal descriptions of artworks at a major art museum in New York City.
---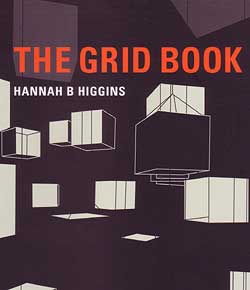 The Grid Book
by
Hannah Higgins
The MIT Press
"Hannah Higgins's new book on grids is a confident synthesis of art, architecture, geography, geomety, urbanism, and social history. Its elegant prose and easy erudition recall the work of Lewis Mumford; its intellectual energy and subtle humor, the writing of Roland Barthes."
Stephen F. Eisenman, Professor of Art History, Northwestern University
In his April 26 Feature Article The Rise of Art World 2.0
Ted Mooney Reveals Where Artists Are Headed
"Two years into what we seem to have agreed, in full supine position, to call the Great Recession, it is clear to almost everyone that something has indeed taken its course, and that in many respected fields of endeavor things will never be the same. As someone who has pursued with equal commitment two parallel careers throughout my life—one in the art world (as an editor, a writer, and now as an educator at Yale's graduate School of Art), and another in the literary world (as a novelist, essayist, and short-story writer)—I am struck, if not exactly surprised, by the similarity of the changes the recent financial meltdown has wrought on both fields, changes long in development but only now openly validated. I say changes, but in fact they are paradigm shifts, since both the art and literary worlds are undergoing transformations that will prove to be game-changingly radical. This much is certain: what was before, will be no more. The sooner we realize this, the more options we will have in the future… (more)"
also..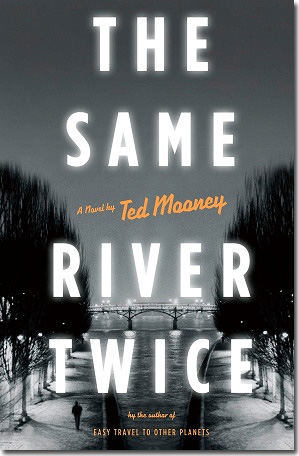 The Same River Twice
"All too often literary excellence and suspense coexist in inverse proportion within the pages of novels. But The Same River Twice is that very rare beast–a literary thriller. I would have loved the book for the limpid beauty of the prose and the quirky sophistication of the characters, but my infatuation turned to compulsion as I became obsessed with unraveling the intricate skeins of conspiracy in which Ted Mooney ensnares his Parisians. Patricia Highsmith couldn't have done it better." – Jay McInerney
TED MOONEY, the author known for Easy Travel to Other Planets, Traffic and Laughter, and Singing into the Piano, has received grants from the Guggenheim and the Ingram Merrill foundations. His fiction has appeared in Esquire, Granta, and The New American Review.
Taking its title from the pre-Socratic philosopher Heraclitus, who famously declared that you can never step into the same river twice, Ted Mooney asks what Heraclitus's maxim might mean today.
For over three decades at Art in America, Ted Mooney edited literally thousands and thousands of exhibition reviews, concluding that the overlap between those who know how to see and those who know how to write is considerably less than ten percent. Now, in The Same River Twice, constantly informed by the physical world, he paints his latest novel for fresh eyes.
"Every second of every day, people believe, often in perfectly good faith, that they are doing one thing when in fact they are doing another. Now to me that is the true poignancy of being human. It's tragic, it's comic, and in its own peculiar way—after all, I'm human too—it's beautiful. That, finally, is what The Same River Twice is all about." – Ted Mooney
"Ted Mooney has written the impossible–a smart, page-turning thriller that doubles as a darkly luminous literary jewel. The Same River Twice marries art smuggling (Soviet banners, no less) and border crossings, Paris and films with two endings, the Russian mafia and houseboats on the Seine, wives, lovers, daughters, and disappearances, all bound up in secrets that could change the world. Read this stunning novel once for the pleasure of the hunt, and twice for the treasure between the lines: the pounding of the human heart, the intricate tick-tock as the gears of destiny accelerate. Mooney is a magician, and his new book sparkles like a mysterious city." – Jayne Anne Phillips
FOR THE VIDEO TRAILER OF THE SAME RIVER TWICE, CLICK THE LINK BELOW: