September 29th 2011
Re: New Observations At NY Art Book Fair, MoMA PS1
From: Artist Organized Art
To: The Subscriber Email Address
Subscribe | Unsubscribe | Join us on Facebook or Google+
New Observations Magazine At NY Art Book Fair MoMA PS1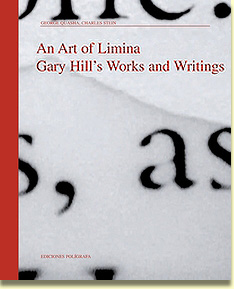 An Art of Limina
Gary Hill's Works and Writings


Text by


George Quasha & Charles Stein
Foreword by Lynne Cooke
Poligrafa

With 640 pages and more than 900 illustrations, it is the most comprehensive and in-depth treatment of Gary Hill's work to date, written in close connection with the artist, and offers an essential theoretical and scholarly frame for continuing study.
---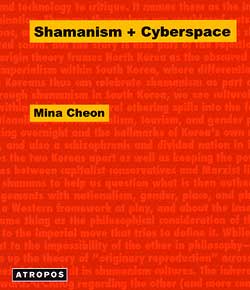 Shamanism + Cyberspace
by
Mina Cheon
Atropos Press
"Rereads new media theory and shamanism itself, specifically in South Korea. Perhaps most radically, it proposes a new theory of "media mourning" to help us see and hear shamanism colliding with contemporary media art worlds, collapsing time and space, updending gender and racial categories, and confounding the boundaries between East and West."
---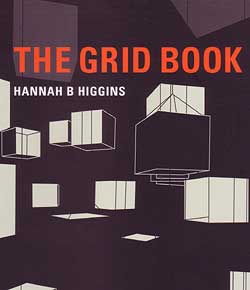 The Grid Book
by
Hannah Higgins
The MIT Press
"Hannah Higgins's new book on grids is a confident synthesis of art, architecture, geography, geomety, urbanism, and social history. Its elegant prose and easy erudition recall the work of Lewis Mumford; its intellectual energy and subtle humor, the writing of Roland Barthes."
Stephen F. Eisenman, Professor of Art History, Northwestern University
September 30–October 2, 2011
Preview: Thursday, September 29, 6–9 p.m.
www.nyartbookfair.com
22-25 Jackson Avenue at 46th Avenue
Long Island City, NY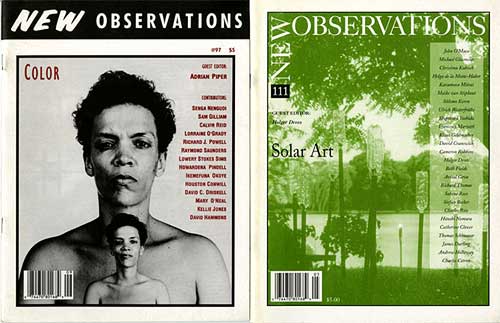 Re-launch in New York City
New Observations is re-launching its historic magazine at MoMA PS1 NY Art Book Fair, September 30–October 2, 2011. The guest edited magazine, with 128 back issues, foreshadowed many of the trends in electronic publishing by artists all over the world, today.
You can help re-launch the artist-run periodical, New Observations Magazine, that has featured a wide range of Artists working inside and outside of visual art, poetry, essays, fiction and project based works, by stopping by the table at MoMA PS1, or by visiting the website and purchasing back issues exclusively via Printed Matter. (http://newobs.org/backissues)
Since inception, each issue, guest edited by a chosen Artist, devotes itself to a strategic cultural theme. The first new issue, #129 debuts in 2012, guest edited by Lance Fung and Joshua Selman. The enormous project of making the archives accessible to the public in a contemporary and inspiring way requires your help through donations and purchases.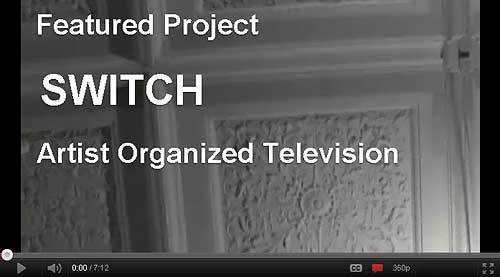 An interview with the Creative Director, Jessica Higgins and Producer, Denis Luzuriaga, of SWITCH, a new art for television project syndicating throughout Massachusetts. The discussion examines global participation in a local media market. The project is produced in Holyoke Massachusetts, the future home of a High Performance Computing Center. Built on a canal system, Holyoke produces more hydro electric power than it uses. It's a rarity as an American carbon negative city.
For SWITCH, Jessica Higgins is bringing intermedia together with an open, experimental approach to public television. Denis Luzuriaga is producing for local television to position material for a specific community, yet include a forum designed for millions of people. Together they have launched a seriously playful project that reverse engineers the global audience.
Jihyun Song covers the Paul D. Miller (DJ Spooky) launch of The Book of Ice (2011) at Art Center Nabi, Seoul as part of the 2011 Gwangju Design Biennale.
The article features raw video, by JiHyun Song, of DJ Spooky at the Art Center Nabi in a public meeting regarding the transformation of Antarctica and the use of art to protect its sovereignty. The article by JiHyun Song includes information about Paul D. Miller, known by his stage name DJ Spooky, That Subliminal Kid, and about contributors to The Book Of Ice, Brian Greene and Ross A. Virginia. The article provides a link to a free sample of The Book of Ice as a pdf download. Additional information is on Seung H-Sang and Ai WeiWei, curators of the 2011 Gwangju Design Biennale, the Gwangju Biennale itself and about Art Center Nabi in Seoul.